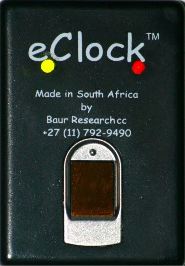 eClockTM Clocking Machines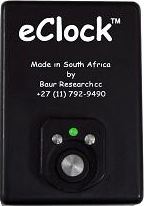 The eClock is an easy to use, extremely fast, rugged and economical clocking machine.
Employees may use their fingerprint or alternatively a touch tag to clock in and out.
The eClock will print time-sheets calculating gross pay, holiday pay, PAYE and UIF.
The advantage you gain when you rent an eClock is that on site service is free.
Designed and built in South Africa to perform under local conditions.
~ Place your Order More information