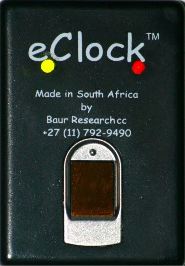 eClockTM Clocking Systems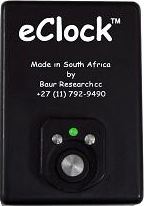 The eClock is an easy to use, extremely fast, rugged and economical clocking system.
Employees clock in and out by touching their fingerprint or alternatively a touch tag to the clocking terminal.
The eClock clocking system will print time-sheets calculating gross pay, holiday pay, PAYE and UIF.
eClock is available on a genuine rental agreement with one months notice which includes full maintenance.
Ensuring you of long term support and the best possible after sales service.
Made in South Africa. Designed to perform under local conditions in the South African environment.